MARHABA SHARBAT BAZURI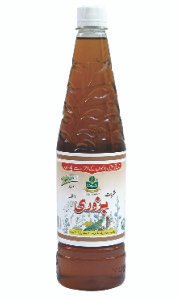 Marhba Sharbat Bazuri (Motadil) is a medicinal syrup which detergent febrifuge properties are advantageous in diminishing fever that is conducive to liver ailments.
Note: Marhaba syrup is prepared from the purest herbs and active ingredients. Shake well before use.
Indications:
Strengthens stomach, liver and kidneys.
Quenches thirst
It is good diuretic
It purifies blood and cleans kidneys.
Packing:
Available in 500, 800 and 1500 ml