Aloe Vera Is a Female Beauty Herbal
Aloe Vera Is a Female Beauty Herbal
What Is Aloe Vera?
Aloe Vera Is A Species Of Aloe, Native To Northern Africa. It Is A Stemless Or Very Short-stemmed Succulent Plant Growing To 80-100 Cm Tall, Spreading By Offsets And Root Sprouts. The Leaves Are Lanceolate, Thick And Fleshy, Green To Grey-green, With A Serrated Margin. The Flowers Are Produced On A Spike Up To 90 Cm Tall, Each Flower Pendulous, With A Yellow Tubular Corolla 2 To 3 Cm Long.
Aloe Vera Has Long Been A Popular Houseplant. Often Called The 'miracle Plant' Or The 'natural Healer', Aloe Vera Is A Plant Of Many Surprises. It Flourishes In Warm And Dry Climates, And To Many People It Looks Like A Cactus With Fleshy Thorny Leaves. In Fact It Is A Member Of The Lily Family, Staying Moist Where Other Plants Wither And Die By Closing Its Pores To Prevent Moisture Loss.Aloe Vera Is a Female Beauty Herbal.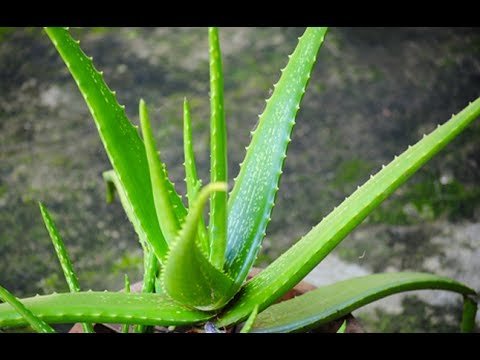 Aloe Vera Use Home Remedies
Aloe Vera for Skin Problem
Aloe Gel Has Been Used For Topical Treatment For Minor Wounds And Burns And Skin Irritations For Centuries. Aloe Vera Used To Be Known As The "Burn Plant'. It Is No Longer Necessary To Keep An Aloe Vera Plant Handy For When You Catch Your Hand On The Oven Door, These Days Aloe Vera Gel Comes In Handy Tubes.
A Two Year Trial Is Underway At The Neath, Morriston And Singleton Hospitals In Swansea For Use Of Aloe Vera In Treating Irritable Bowel Syndrome (Ibs). A Clinical Trial Involving 44 Patients Suffering From Ulcerative Colitis Has Been Completed At The Royal London Hospital And The John Radcliffe Hospital In Oxford. The Trial Was Completed In January 2004 And An Improvement Found In 38% Of Patients Given Aloe Vera Gel As Opposed To 8% Given A Placebo.
One Of The Home Remedies For Asthma Was To Boil Some Aloe Vera Leaves In A Pan Of Water And Breathe In The Vapor.
Others Have Reported Benefits Of Aloe Vera In Treating Eczema And Psoriarsis, And A Product Called Aloe Propolis Creme Is Favoured By Many For These Conditions.
For Pharmaceutical Use As A Laxative, The Aloe Juice Is Taken From The Tubules Just Beneath The Outer Skin Of The Leaves. It's A Bitter Yellow And Dried To Become Aloe Granules That Are Dark Brown In Color.
Aloe Vera for Hair Problems
Made Into A Beverage And Taken Internally, It Has Been Used To Help Many Other Conditions. Some Of Them Are Constipation, Ulcers, Diabetes, Headaches, Arthritis, And Coughs. Taking Aloe Internally Does Have Side Effects, Which Can Include Pain, Electrolyte Imbalances, And Diarrhea.
It Has Been Determined That It Can Also Help With Treating Minor Vaginal Irritations.
Aloe Vera Is Best Used When Used Fresh From The Plant. It Doesn't Store Well But Can Be Bought As A Preserved Product. Aloe Vera Can Be Used Topically As Well As Taken Internally. It Has Been Used For Mouth Sores, What We Call Stomach Sores, Or Cold Sores.
Aloe Vera Has Been Especially Helpful Of Patients With Severe And Various Skin Diseases. It Acts As A Rejuvenating Action. It Acts As A Moisturizer And Hydrates The Skin. After Being Absorbed Into The Skin, It Stimulates The Fibroblasts Cells And Causes Them To Regenerate Themselves Faster. It's The Cells That That Produce The Collagen And Elastin So The Skin Will Get Smoother And Look Younger.
Because Aloe Vera Is Natural, It Works Gently Within The Intestinal Tract To Help Break Down Food Residues That Have Become Impacted And Help Clean Out The Bowel. When The Bowel Is Cleaned Out, It Greatly Reduces Bloating, Discomfort, And Helps Ease Stress, Which Only Leads To More Attacks Of Irritable Bowel Syndrome.
How To Get Aloe Vera In Home
Established Aloe Vera Plants Are Available At Almost Any Garden Supplies Shop Or Plant Nursery.
Aloe Plants Are Not Very Frost Tolerant. If They Are Grown Outdoors In Warmer Climates They Should Be Planted In Full Sunlight, Or Partial Shade. Apply A Balanced Liquid Feed During The Growing Season.
For Growing Aloe Vera Indoors Its Best To Place It Near A Window That Gets A Lot Of Sun. During Summer You Can Move The Pot(S) Outside.
Watering Should Be Kept To A Minimum During The Winter Months But During Summer The Plant Will Require A Lot Of Water.
If Planting From Scratch Or Re-potting Your Aloe Plant The Potting Soil Should Be Moderately Fertile And Fast Draining With A Couple Of Inches Of Gravel In The Bottom Of The Pot.