Remedy for Toothache & Discoloring
Dadi Maa's Special Tooth Remedy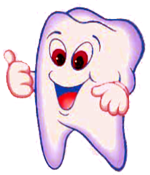 Dant Dard Ke Gharelu Ilaj
Dadi Maa Ke Totke
Tooth discoloration:
The main reason for the discoloration of the teeth is to lose their enamel. It has been found that the main cause of loss of enamel is brushed. The use of very strong teeth pastes or other products could also affect the enamel.
Toothache:
The use of garlic and cloves will be useful for toothache Problem.
Dadi Maa Special suggestion for Whitey and Bright Tooth
Apply clove oil around the tooth, for a few minutes. Then put a little salt and turmeric in warm water and use as a gargle. Then you can use some Aloe Vera Gel and gums, as it is believed that Aloe Vera to be useful for the gums.
Dant Ko White Karne Ke Tips
Use this remedy twice a month on weekends to avoid any kind of dental disease. The use of this drug will make her perfect teeth bright and white boy.
Note: This remedy is useful for inflamed gums, toothache, bleeding gums, tooth cavity and any type of dental infection. And this home remedy teeth can be used when you see any of these symptoms.
Some useful daily healthy tips for better care of tooth:
a. Avoid over brushing.
b. You should also use a soft toothbrush.
c. Stop smoking if you are a regular smoker.
d. Avoid sucking on hard candy.