Swine flu Medicine in India
Swine flu (H1N1 and H3N2v influenza virus) facts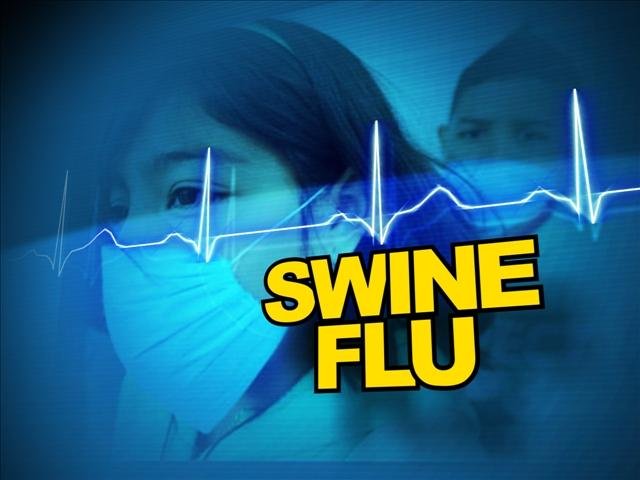 Swine Flu Symptoms
Swine flu is a respiratory disease caused by influenza viruses that infect the respiratory tract of pigs and result in a barking cough,decreased appetite, nasal secretions, and listless behavior; the virus can be transmitted to humans.
Swine flu viruses may mutate (change) so that they are easily transmissible among humans.
The 2009 swine flu outbreak (pandemic) was due to infection with the H1N1 virus and was first observed in Mexico.
Symptoms of swine flu in humans are similar to most influenza infections: fever (100 F or greater), cough, nasal secretions, fatigue, and headache.
Vaccination is the best way to prevent or reduce the chances of becoming infected with influenza viruses.
Two antiviral agents, zanamivir (Relenza) and oseltamivir (Tamiflu), have been reported to help prevent or reduce the effects of swine flu if taken within 48 hours of the onset of symptoms.
There are various methods listed in this article to help individuals from getting the flu.
The most serious complication of the flu is pneumonia.
What is the swine flu?
Swineflu ka ilaj keya ja sakta hai
Swine flu (swine influenza) is a respiratory disease caused by viruses (influenza viruses) that infect the respiratory tract of pigs, resulting in nasal secretions, a barking cough, decreased appetite, and listless behavior. Swine flu produces most of the same symptoms in pigs as human flu produces in people. Swine flu can last about one to two weeks in pigs that survive. Swine influenza virus was first isolated from pigs in 1930 in the U.S. and has been recognized by pork producers and veterinarians to cause infections in pigs worldwide. In a number of instances, people have developed the swine flu infection when they are closely associated with pigs (for example, farmers, pork processors), and likewise, pig populations have occasionally been infected with the human flu infection. In most instances, the cross-species infections (swine virus to man; human flu virus to pigs) have remained in local areas and have not caused national or worldwide infections in either pigs or humans. Unfortunately, this cross-species situation with influenza viruses has had the potential to change. Investigators decided the 2009 so-called "swine flu" strain, first seen in Mexico, should be termed novel H1N1 flu since it was mainly found infecting people and exhibits two main surface antigens, H1 (hemagglutinin type 1) and N1 (neuraminidase type1). The eight RNA strands from novel H1N1 flu have one strand derived from human flu strains, two from avian (bird) strains, and five from swine strains.
Swine flu is transmitted from person to person by inhalation or ingestion of droplets containing virus from people sneezing or coughing; it is not transmitted by eating cooked pork products. The newest swine flu virus that has caused swine flu is influenza A H3N2v (commonly termed H3N2v) that began as an outbreak in 2011. The "v" in the name means the virus is a variant that normally infects only pigs but has begun to infect humans. There have been small outbreaks of H1N1 since the pandemic; a recent one is in India where at least three people have died.
Medically Reviewed by a Doctor on 2/19/2015
What to Do if You Think You Have H1N1 Swine Flu Virus
Swine Flu Ka Virus H1N1 agar paya jay to keya ilaj karna chahiye
If you've got fever, cough, or one of the other symptoms of the flu, you may be wondering if you have contracted the H1N1 swine flu virus. The reality is that it isn't possible to know unless specialized testing is ordered, and for uncomplicated cases of the flu in non-hospitalized patients, routine testing for the H1N1 virus is not being carried out.
Medicine For Swine Flu in Ayurvedic
Septilin For Swine Flu
Builds the body's own defense mechanism
Action:
Enhances immunity: Septilin's immunomodulatory, antioxidant, anti-inflammatory and antimicrobial properties are beneficial in maintaining general well-being. It increases the level of antibody-forming cells, thereby elevating the body's resistance to infection. Septilin stimulates phagocytosis (elimination of bacteria through ingestion) by macrophage (white blood cells) activation, which combats infection, Best Medicine for H1N1 Swine Flu Virus.
Other benefits: Septilin possesses antipyretic (reduces fever) properties. It is also beneficial in respiratory tract infections, including chronic tonsillitis, pharyngitis, chronic bronchitis, nasal catarrh (mucous membrane inflammation of the respiratory tract) and laryngitis.
[schema type="product" url="http://delayx.com/swine-flu-treatment-india/" name="Septilin Tablets and Syrup for Swine Flu" description="Septilin possesses antipyretic (reduces fever) properties. It is also beneficial in respiratory tract infections,Swine Flu,H1N1 Virus, including chronic tonsillitis, pharyngitis, chronic bronchitis, nasal catarrh (mucous membrane inflammation of the respiratory tract) and laryngitis." brand="Himalaya" model="SP1″ single_rating="8.9″ agg_rating="778″ ]
Indications:
As an immunomodulator in the management of upper and lower respiratory tract infections, allergic disorders of the upper respiratory tract, skin and soft tissue infections, dental and periodontal infections, ocular infections, bone and joint infections and urinary tract infections
For early recovery in postoperative conditions
To reduce recurrence in infection-prone individuals
As an adjuvant to anti-infective therapy
Resistance to antibiotic therapy
Key ingredients:
Tinospora Gulancha (Guduchi) is a potent antimicrobial that has immunostimulatory properties, which helps in increasing the level of antibodies. This helps in building up the body's resistance to infections.
Licorice (Yashtimadhu) enhances immunostimulation and increases macrophage (white blood cells that ingests antibodies) function in vitro. It is also an antiviral agent and an expectorant, which is beneficial in asthma, acute or chronic bronchitis and chronic cough.
Indian Bdellium (Guggulu) has anti-inflammatory properties, which soothe a sore throat and help reduce inflammation. As an antioxidant, Indian Bdellium helps in maintaining overall health.
Directions for use:
Please consult your physician to prescribe the dosage that best suits the condition.
Available as tablets or as a syrup
Side effects:
Septilin is not known to have any side effects if taken as per the prescribed dosage.